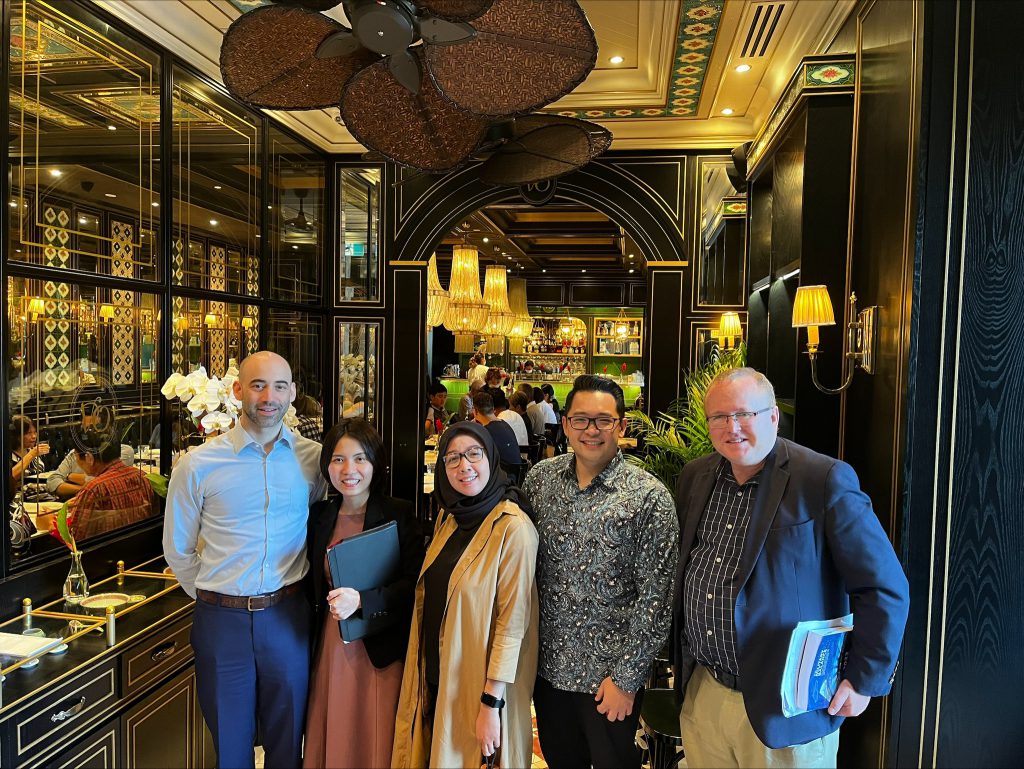 On March 23, 2023, the International Institute for Strategic Studies (IISS) held a workshop in Singapore on Southeast Asian armed forces' involvement in politics. Pictured below were some of the attendees: from left, Aaron L. Connelly, Senior Fellow, Southeast Asian Politics and Foreign Policy, IISS; Dr. Bich Tran, Visiting Fellow, Institute of Southeast Asian Studies (ISEAS) – Yusof Ishak Institute; Dr Curie Maharani Savitri, Department of International Relations, Bina Nusantara University; Dr Evan Laksmana, Senior Research Fellow, Centre on Asia and Globalisation, Lee Kuan Yew School of Public Policy; and Dr. Paul Chambers, Center of ASEAN Community Studies, Faculty of Social Sciences, Naresuan University.
Picture taken at the National Kitchen by Violet Oon at the National Gallery Singapore.
Not pictured were the following participants: Dr. Mary Callahan, Associate Professor of International Studies, Henry M. Jackson School of International Studies, University of Washington; Dr Aries Arugay, Professor, University of the Philippines.
source: Center of ASEAN Community Studies | Naresuan University
Comments
comments